After seven years of festivals, events, youth programs, and of course, seven seasons with the Pittsburgh Riverhounds, the surface that handled all that weight and traffic will be replaced. While the turf must be replaced at Highmark Stadium due to wear and tear, the design of Brock's ShockPad/14 enables it to withstand the wear and tear of years of play and the panels are being reused for the next turf cycle.
Brock has had other turf replacements over PowerBase, but this is the first time for the ShockPad/SERIES. The whole process is fairly simple, both the turf and the panels are removed followed by an inspection of the ground beneath the panels to make sure it is still in good condition. Next, the panels are reinstalled as they were before and a new turf layer is placed on top.  
"It's not a hard product to take up and put down, I think that the ease of installation is definitely a plus. The comfort and level of support it provides for the players is huge and overall we are real happy with the product."

– Kevin Johnston, General Manager – Pittsburgh Riverhounds
This process of reusing the same panels is not only easy when it comes to reinstallation, but the panels are more resilient than just turf over stone and far more cost-effective in the long run.
"The other high-end turf pro fields in the U.S. are all being torn out every two years, and those are on stone," said the Director of Soccer at AstroTurf, Carl Capellas. "It's just not realistic for anybody."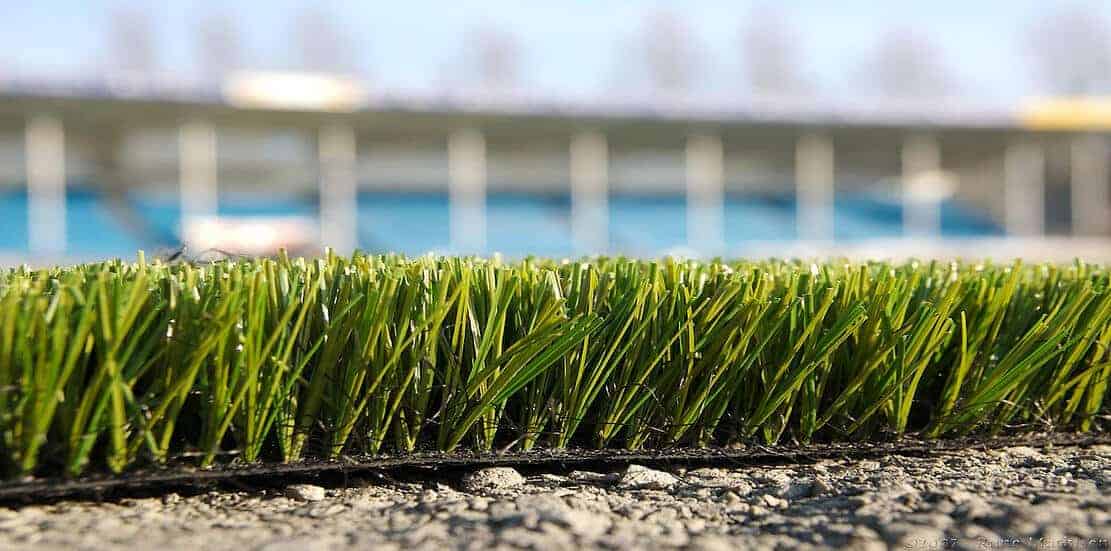 Capellas makes a valid point, why cash out on a new field every two years when you can invest in a quality product now and easily have 7+ years of great field life. Many professional sports teams have enough money to get a new field every two years, but it's a massive waste of time and resources. It's much easier and cheaper in the end to install a quality shock pad that will last for many years to come, as the Riverhounds are finding out.
Furthermore, the quality of the pad has maintained all these years, being both absorbent enough for hard impacts and helping reduce injury risk, while also being firm enough to provide quality ball bounce and good footing for cuts and running. Even after seven years, the difference between padded turf and normal turf over stone is clear.
"We are building a [sports] complex about ten miles from the city and we are doing ten fields out there," said Kevin Johnston. "Those ten fields, we're not doing any padding on and you can definitely tell the difference between the two (where the Riverhounds play and this new sports complex)."
Another positive that comes along with Brock's ShockPad/14, is the durability. While the field has lasted for seven seasons worth of soccer, in reality it's lasted far longer because soccer matches haven't been the only event taking place at this field.
"I have had concerts and festivals with heavy foot traffic and all kinds of stuff, and surprisingly that padding held up phenomenally over seven years," Johnston said. "Well enough that obviously we can put it back down and be able to continue using it."
The first reinstallation of Brock's ShockPad/14 proved to be just as simple as it was when it was first installed seven years ago. On top of that, everyone involved in the project was pleased to see how durable the panels actually were, especially the front office of the Riverhounds who now don't have to pay nearly as much to get their pitch back to pristine condition, according to Johnston.