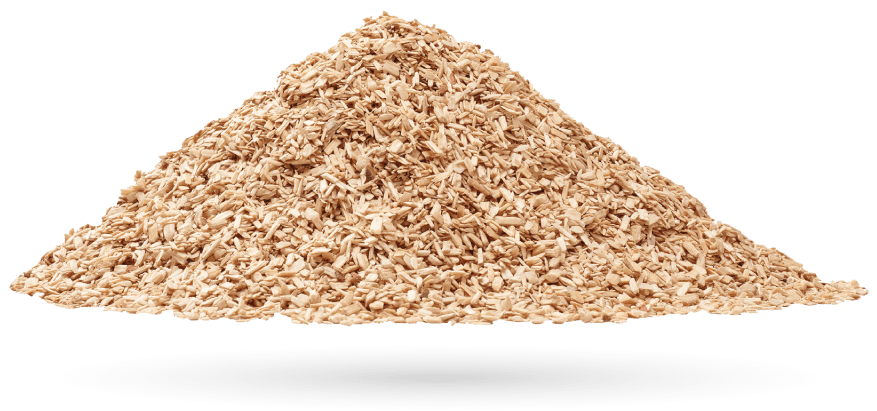 A durable, cool, affordable, best-performance infill engineered for athletes. And it's organic. In a world that is getting too hot, it's
time to cool off.
BrockFILL™ is a highly engineered wood particle infill specifically designed to improve traction and reduce artificial turf heat. It's made from a species of southern pine grown, harvested, and replanted in continuous cycles. Through a 9-step manufacturing process, we created a durable, affordable, and renewable organic infill produced here in the USA.

We measured two adjacent fields in the same location, with the same turf product, the same day, the same time, and both were dry. The BrockFILL field measured 33 degrees cooler than the crumb rubber field with a cooling agent added. Plus the lower thermal conductivity of BrockFILL reduced heat transmission through shoes and skin. The difference is even greater after a rain.
A great artificial turf field should mimic a great natural one
Finding a material that would solve the problems with crumb rubber and the durability, cost, and availability challenges of other organic infills was no small task. Once identified, we then had to create a process to make tiny wood particles smooth, rounded, and the right size for drainage and the natural foot traction required.
Crumb rubber is classified as a microplastic and was recently banned as an infill for artificial turf in Europe. It's time for a more environmental solution.
A typical athletic field is equivalent in size to a 500-car parking lot, and can reach temperatures over 175° F.
The US Consumer Products Safety Commission suggests the use of WOOD and other materials rather than crumb rubber to create a shock-absorbing surface under public play areas.
There are plenty of better uses for waste tires, including road asphalt, speed bumps, railway vibration absorption and more.
The science is undeniable.
Years of research, testing, and studies have led to a superior playing surface. Now 30 years from its introduction, it's time for the crumb-rubber, turf-over-stone system to take its place in history and clear a path for the next generation system for athletes. One that is cooler, firmer, safer, and leaves no scars on the athlete, or the environment.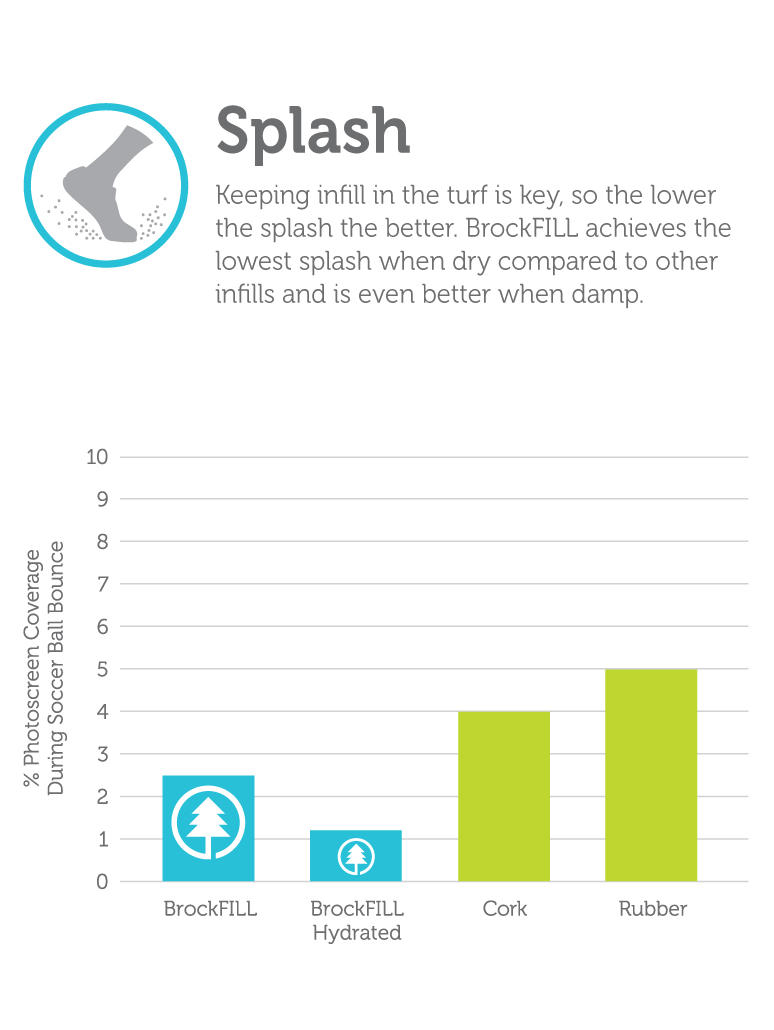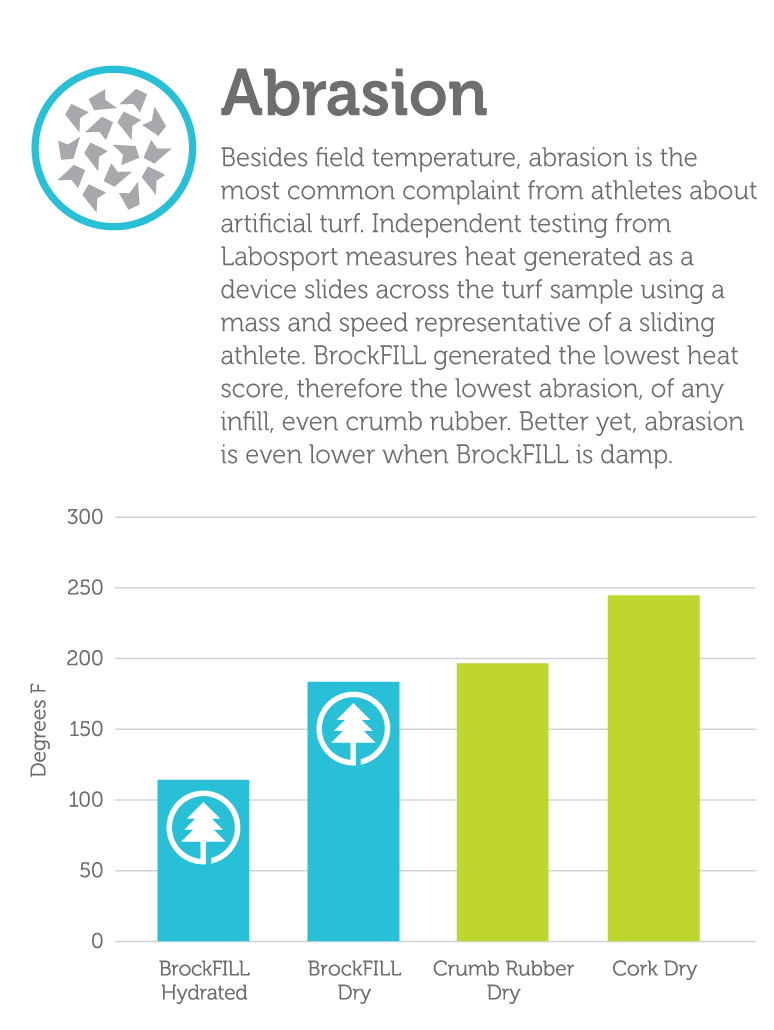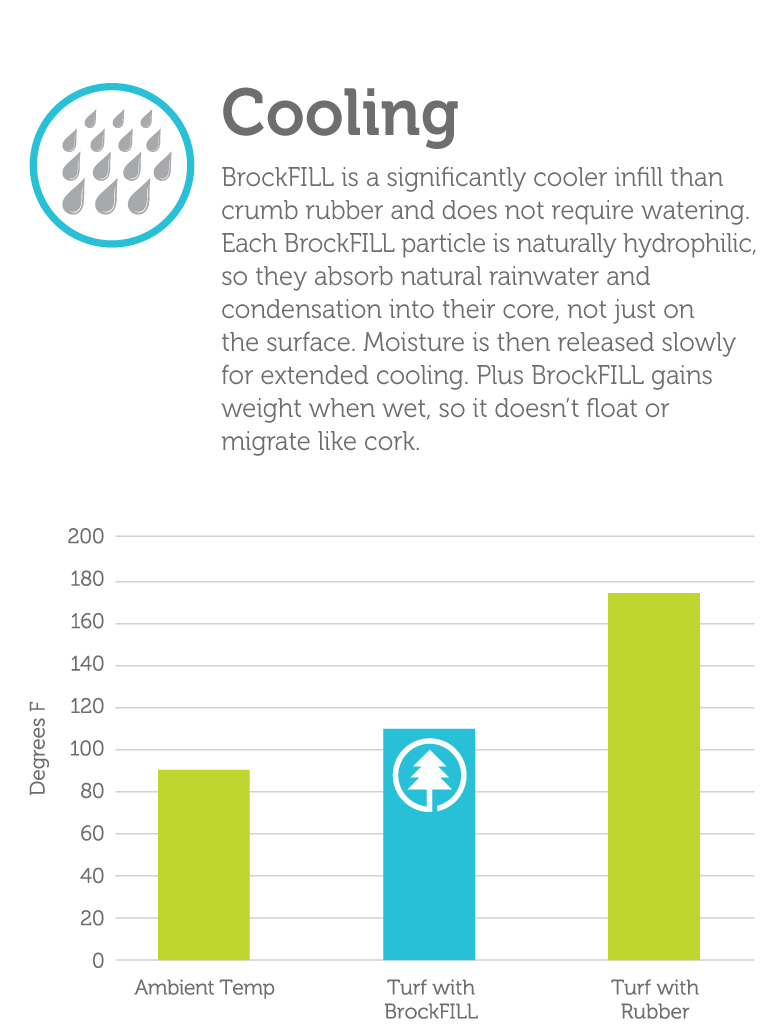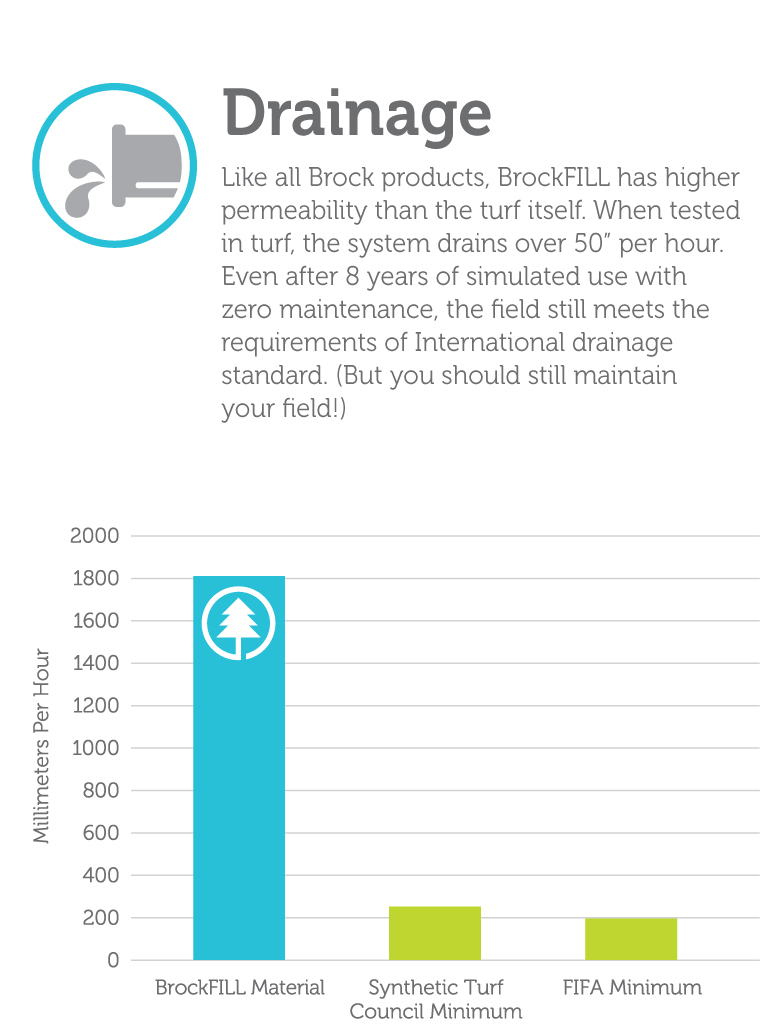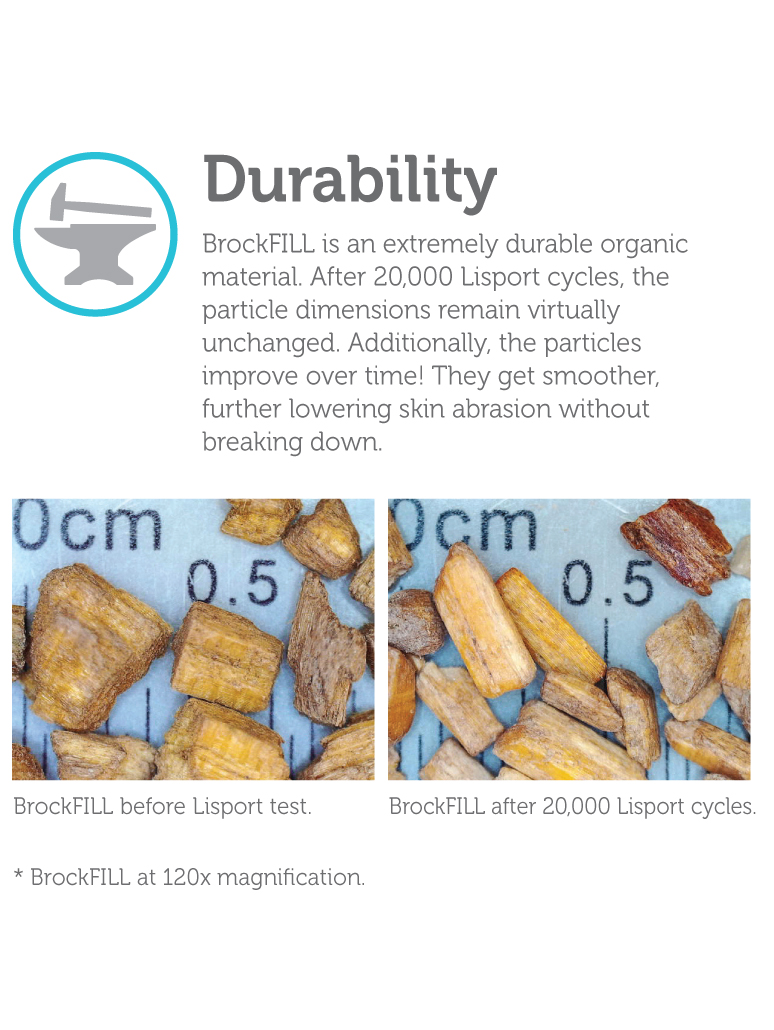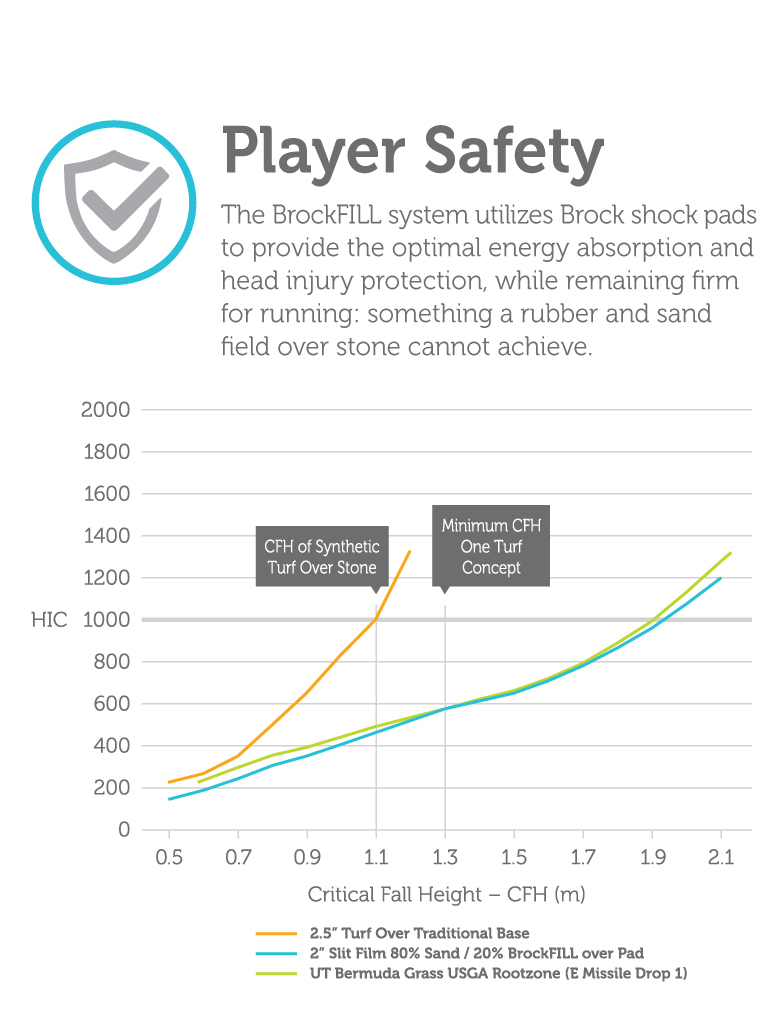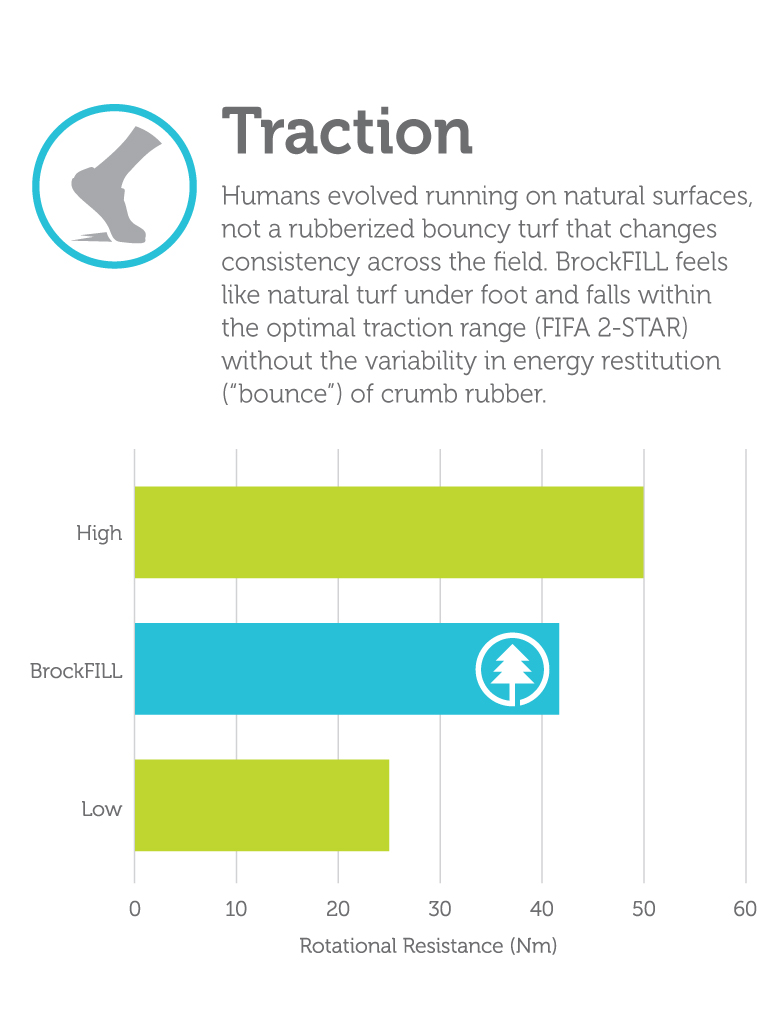 The natural next step
It's critically important for the artificial turf industry to solve its end-of-life problem because throwing the system in a landfill or allowing crumb rubber microplastic to pollute our waterways is NOT OK. BrockFILL is a 100% organic infill with no coatings or additives. When we talk about closed-loop, it's the ideal infill for the environment.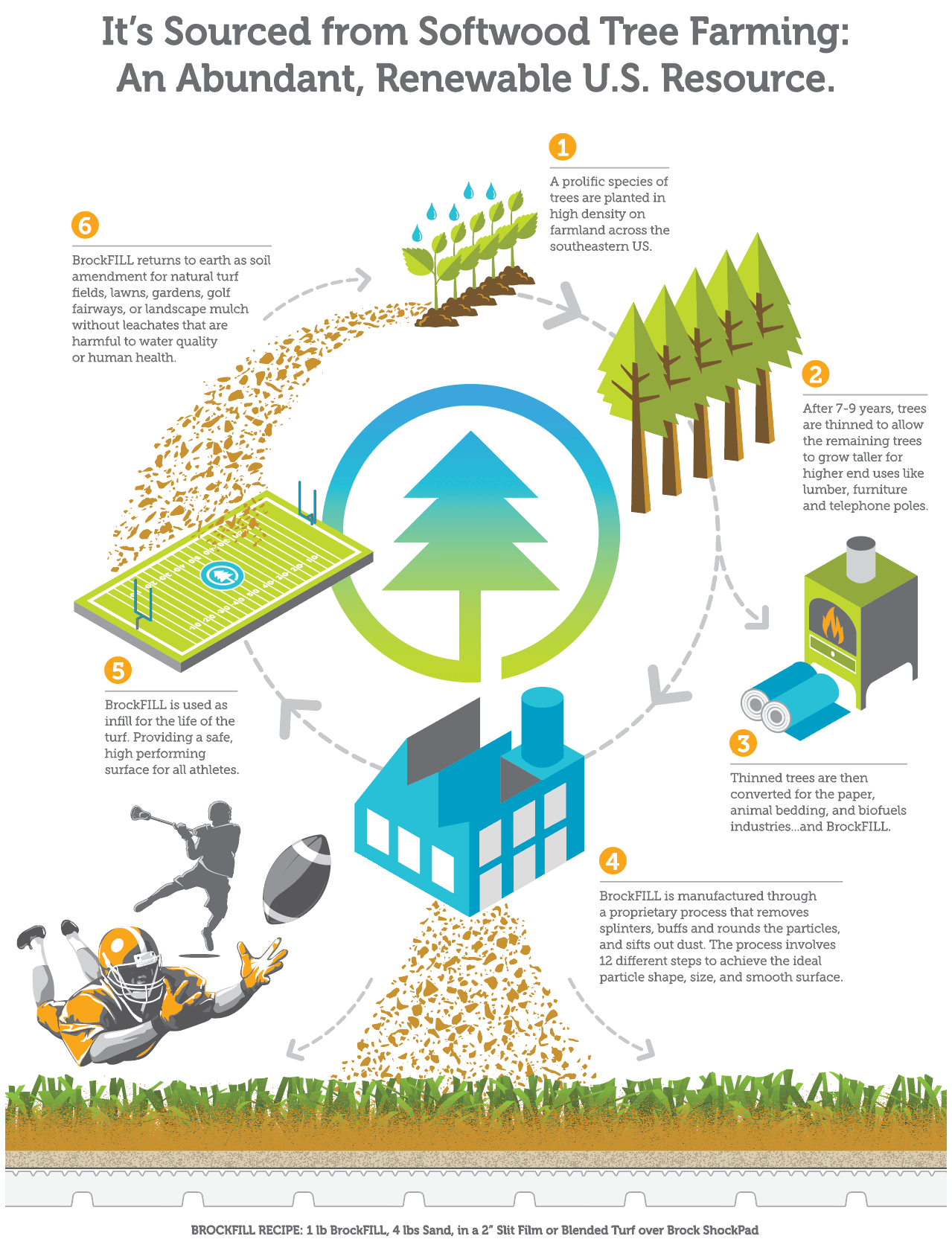 Specifications and more details
We don't make turf. We make turf cooler.