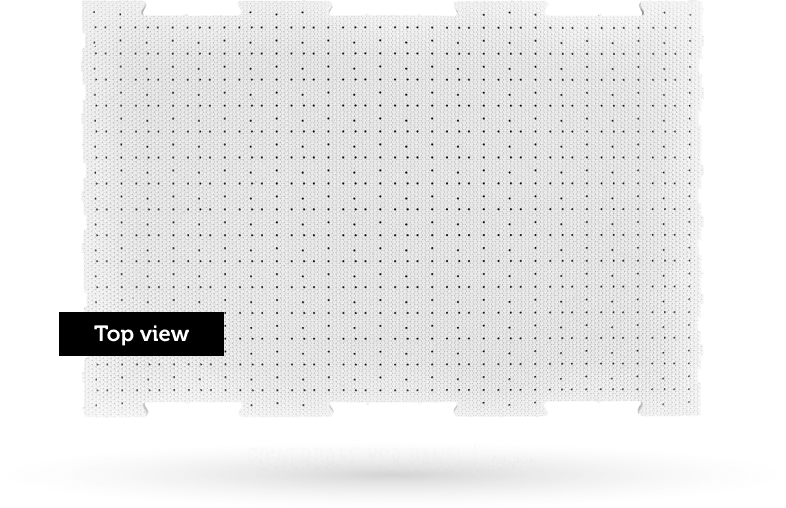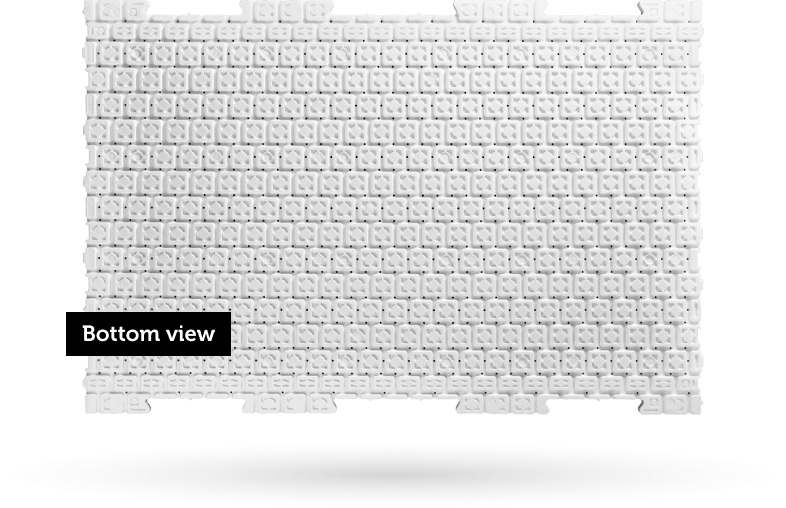 A great artificial turf field should mimic a great natural one
PowerBase/PRO shock pads are highly engineered in shape, thickness, and density to provide a consistent, firm surface for running (which elite athletes demand), but a forgiving surface during falls and tackles. This unique quality is why Brock PowerBase/PRO is the premier manufactured shock pad technology installed at the pro and collegiate levels.
The right balance of stiffness and softness
An elite athlete's brain and body are of paramount importance for their health and career. Every detail of Brock PowerBase/PRO is engineered for elite level athletes.
Top view features: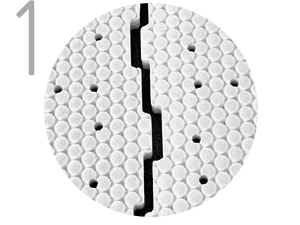 Smart – A stairstep edge supports the artificial turf and prevents gaps from shadowing on the field.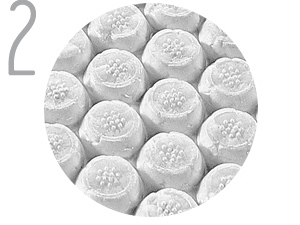 Responsive – Conical piston shape reacts dynamically to variable running loads for a more natural feel of play.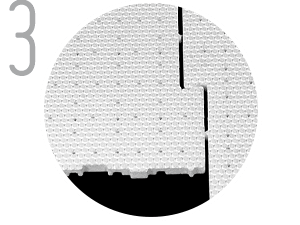 Dynamic – 6 mm crush ribs regulate thermal expansion; Accommodates 130-degree F change in temperature.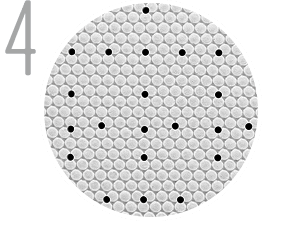 Permeable – Millions of drain holes on every field line up with channels on the bottom of each pad.
Bottom view features: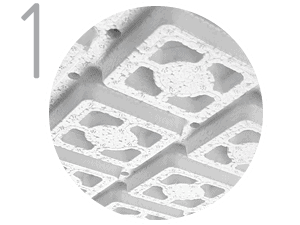 Smart – Continuous water flow between panels.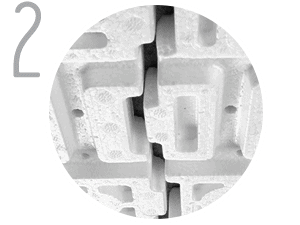 Consistent – Clean smooth drain channels move water effectively off the field.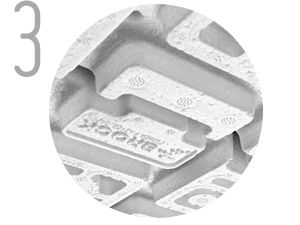 Precise – Controlled tolerance for easy installation.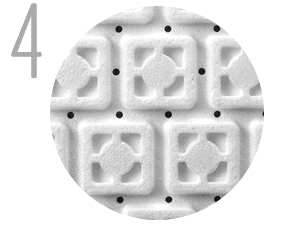 Effective – Bidirectional drainage channels transmit water to the nearest collector.
An impact with PowerBase/PRO produces a dynamic response closely resembling natural sports turf. The load-deflection curve shown here illustrates the similarity between the response and recovery of the PowerBase/PRO (blue) as compared to natural turf (green). Underlayments with polyethylene foam (gray) and rubber (orange) produce a deflection curve very different from natural turf, which results in an unnatural response to athletic impact force.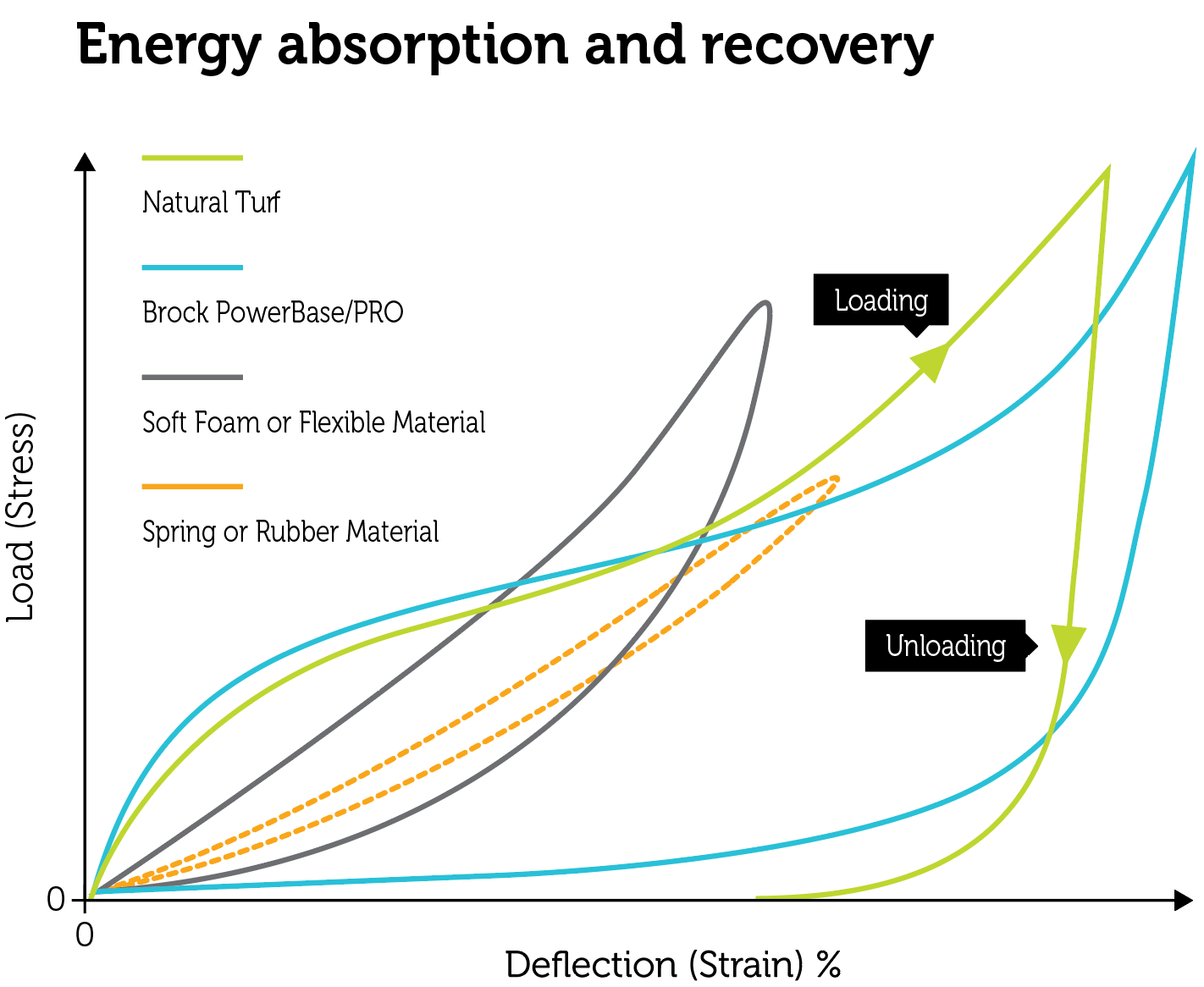 The Surface for Athletes
Achieving the proper performance levels for Impacts, Heat and Traction in a quality artificial turf defines the modern sports surface design.
Through the application of multiple standardized tests, we're now capable of creating an artificial surface that closely mirrors natural turf like never before. The areas highlighted in green represent the performance parameters of premium natural turf. The radiating lines illustrate the performance outcomes of the artificial turf field systems described at the center. Typical turf pile can vary between 1.5"-2.0" and ideal performance ranges will still be achieved.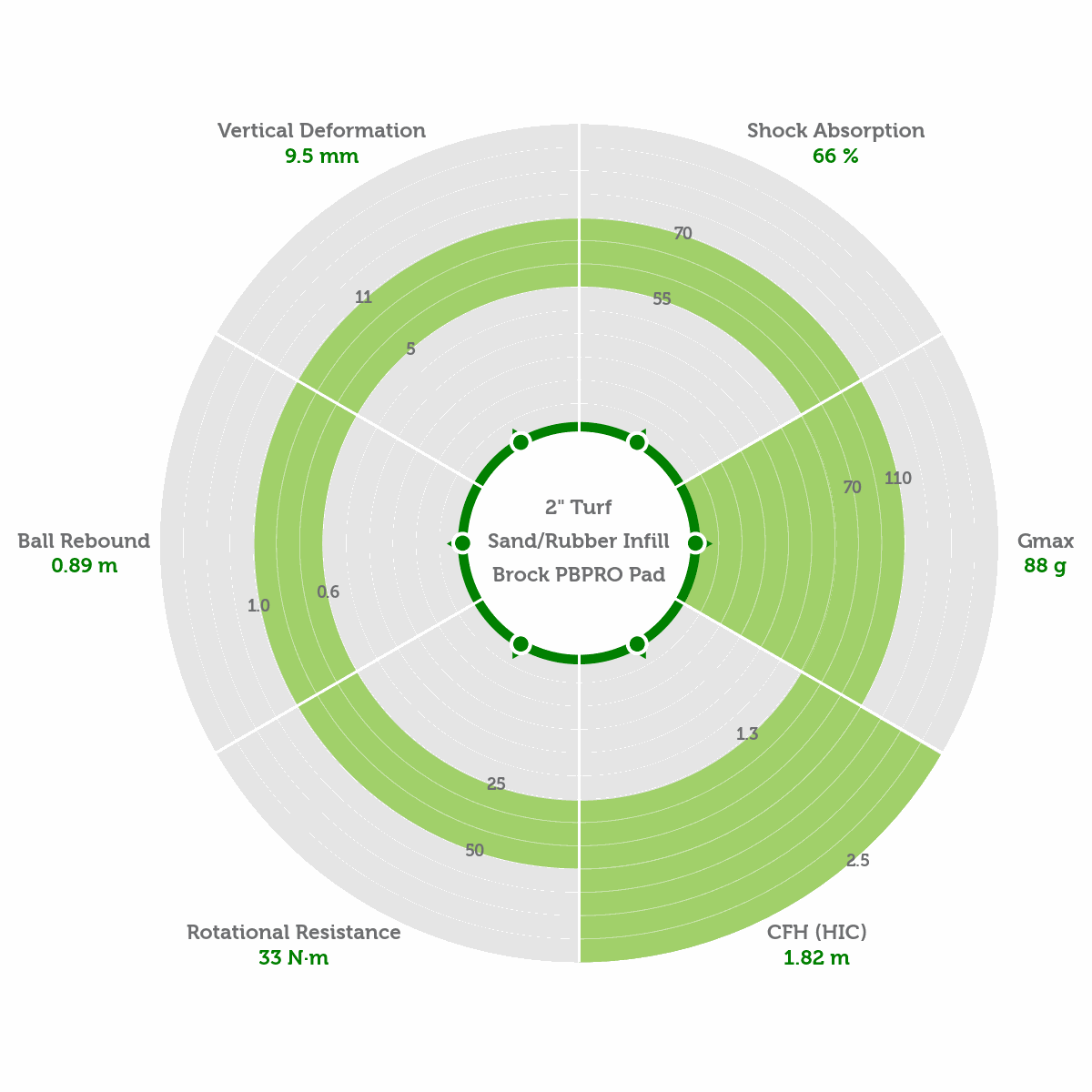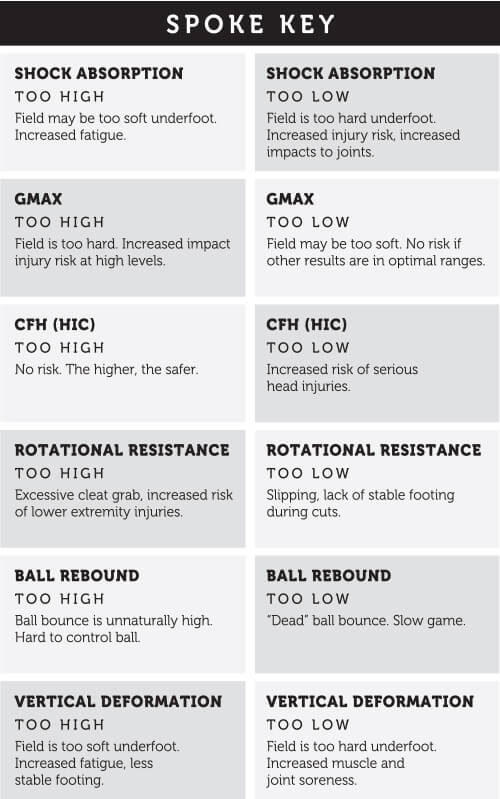 Specifications and more details
We don't make turf. We make turf safer.