The Whole System
Infilled artificial turf was a significant step forward in our attempts to replicate natural grass, but that innovation is already 25+ years old, and science has pressed onwards. The turf industry has created thatched systems, developed new infills, weighed the benefits of slit-film and monofilament turf styles. One of the most important innovations came a decade after rubber/sand-infill over stone systems – shock pad technology innovations. But why were shock pads necessary if the infilled systems provide impact attenuation and adequate cleat grip? The simple answer is: Infill is not enough.
· Infill compacts over time – Depending on infill alone to provide cushion for falls is risky because infill inevitably compacts and becomes firm over time.
· Infill migrates –You see the infill splash every time an athlete kicks a ball or slides onto the turf. Those instances move the infill around the field, and in as quick as one-half of gameplay, the infill in high traffic areas is significantly depleted. These regions where most of the action takes place are comparable to playing on the compacted stone below.
· Lack of maintenance –Some sold artificial turf as "maintenance-free." Although all ethical industry professionals have debunked the myth, it is still a considerable challenge for school districts and municipalities to keep up with the proper maintenance. An investigative story found 85% of North Texas fields did not meet safety requirements due to lack of maintenance.
· "Tuning" systems for performance – By removing the safety component from the infill, you allow yourself to tune the entire system to provide a firmer, faster surface to run on while also providing a safe surface for impacts.
· More infill = soft surfaces – Surface hardness and impact attenuation run inversely to one another. This is a major reason why trying to achieve both through crumb rubber is an impossibility. The more rubber you add, the softer the surface = lower extremity injuries. The less rubber you include, the harder the surface = more impact injuries. Only by utilizing the latest generation (Gen 4) systems with a quality shock pad for impact attenuation can you achieve a firm, safe surface.
· Turf lasts longer over a shock pad – Fields with no shock pad have been proven to wear out quicker than those with shock pads, as the pad primarily protects the turf backing from the abrasion caused by a hard surface such as stone or asphalt.
Testing Labs and Universities Recommend Shock Pads; Athletes prefer fields with shock pads. 
The shortcomings of crumb-rubber-over-stone systems led to many testing and research into why shock pads make artificial turf systems perform better and reduce the risk of injury for athletes.  It all started with benchmarking natural grass and identifying what the goal was for artificial turf regarding safety and performance. This research was conducted extensively utilizing 16 grass/soil variations and then averaging the results to find where great natural grasslands according to approved test methods. The scientists found that when they compared those results to the various turf systems (rubber/sand over stone, high pile heights, low pile heights, and various shock pad systems), the systems with shock pads were much closer to the results of the natural grass fields. According to a biomechanics study utilizing force plates and live athletes, the shock pad systems also added to the consistency of the surfaces and improved stability underfoot compared to rubber/sand over stone.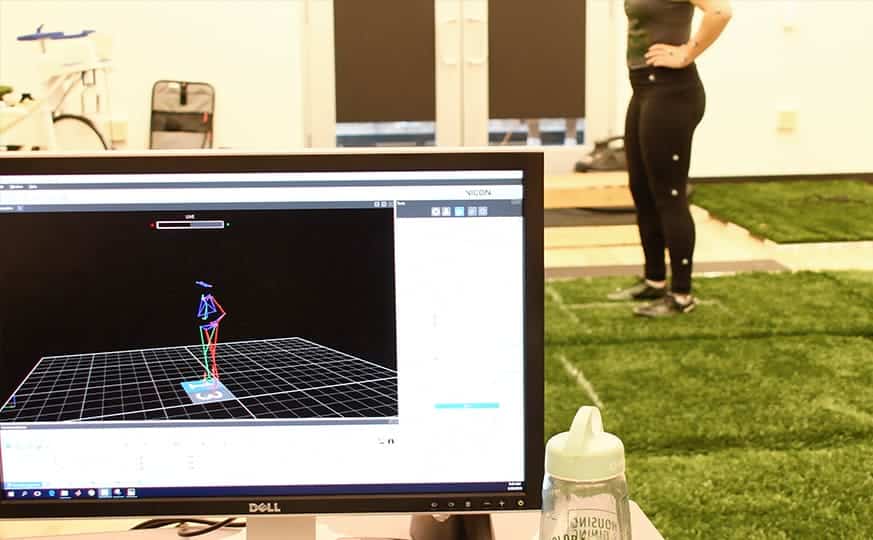 With the benchmark of natural grass in mind, testing labs like Sportslabs and Labosport, the leading field testing agencies, began collecting data on hundreds of fields to build databases to analyze various systems' performance to assist purchasers. One blind study by Sportslabs found that athletes overwhelmingly prefer turf with a shock pad compared to turf without shock pads without knowing which type they're playing on. The athletes scored the fields on a number of factors, including ball roll, firmness, impact absorption, consistency, and more.  The study has directly led to every artificial turf field in Scotland's professional soccer clubs installing shock pads on all 3G facilities.  Shouldn't the goal of a playing field be to give the athletes what they prefer?
Governing Sports Bodies Encourage Including Shock Pads
These findings have led the governing bodies for World Rugby, FIFA, and International Field Hockey (FIH) to establish guidelines for artificial turf systems that only shock pad systems can achieve and maintain. By publishing the One Turf Concept and working on the ASTM F3146-18 standard, these sports organizations' facilitators sent a message to the industry that the latest shock pad systems are where the industry needs to move.
Players' safety is these organization's number one priority, and even the NFL has begun to see the light in regards to surface safety. In 2019, the NFL published a study indicating a higher rate of lower leg injuries on artificial turf than on natural grass. So benchmarking natural grass performance is tantamount to a quality artificial surface. The winner of the NFL's 2015 Head Health Challenge received over a million dollars to focus on the development of a new shock pad for artificial turf.  Unfortunately, that pad has not made it to the marketplace, but it hasn't stopped NFL teams from investing in shock pad technologies.  Their players spend most of their time on the practice fields, which has led to the Patriots, 49'ers, Eagles, Cardinals, Bears, Colts, Texans, and Cowboys installing Brock PowerBase/PRO. The NFL is now taking concussion risk prevention seriously and have heeded the Concussion Legacy Foundation's recommendations for including shock pads after the publication of a white paper that found more than 1 in 5 concussions occur from head to surface impacts. The CLF has also included "Playing Area and Surfaces" in their Concussion Checklist as a resource for parents to know how safe the fields are where their children are playing.
Turf Companies Have Embraced Shock Pads
The number one turf manufacturer in the United States, Fieldturf, the company that also purchases more Brock shock pads than almost any other turf brand, has invested heavily in shock pad variations over the last few years.  In fact, they recently purchased a small pad company in Canada. Their attempts at reaching Brock shock pads' performance are a great example of how difficult it is to do what Brock has accomplished in engineering their pads.
Not all shock pads are created equal.  Simply installing any shock pad system will not ensure added safety or performance.  By including lower-tier shock pads, you can make your field too soft to run on and still not hit the impact results found in natural grass. There are many examples where owners decided to install a cheaper shock pad and were forced to rip out the entire system when the turf came up for replacement. Do your homework and ask specifically what pads were installed when confronted by shock pad naysayers.
Fieldturf is not the only turf company to embrace shock pads. Shaw Sports Turf has declared the next evolution of turf to be one that relies on non-resilient organic infills and high performance shock pads. Also, Astroturf was the first major turf organization to install Brock's organic BrockFILL solution combined with Brock PowerBase/YSR and are among the top purchasers of Brock shock pad systems.  Other turf manufacturers who have embraced shock pad technology include Hellas Construction, Greenfields, ACT Global Group, Sprinturf, and many others.  The shock pad industry as a whole has seen a growing percentage of fields installed in the U.S. and now accounts for nearly 50% of the new fields being installed every year.
Only One "Study" contradicts the entire research community
The only pushback to the science of these next-generation artificial turf systems comes from one researcher and his ongoing "study" on how infill weights correlate to injury rates.  The troubling side of his research comes from how its results factor into the marketing strategy for the turf company, which provided its sole source of funding.  As of 2017, the professor has received over $1,000,000 from that turf manufacturer, and the company is mentioned over 50 times in his resume. It just so happens, this company wishes to push the narrative that low-density turf with high amounts of infill creates a better playing environment. In other words, the study promotes the system they sell.
Throwing a few high percentage statistics on a marketing piece without any data behind it is not research. The damage of this pay-to-play "science" comes in how it affects the athletes themselves and stalls progress in achieving ideal playing environments. The innovations in sports surfaces cannot be delayed and deferred because every new field installed without consideration of the latest technologies and science available can have lasting effects.
When presented with data from a questionable source, it's important to find external sources. Had the general public relied solely on the "studies" provided by Big Tobacco, we would all be smoking and training for our marathons with the belief our lungs were getting stronger. It takes inquisitive minds and people willing to see through propaganda to continue making the environments our children and athletes play as safe as possible.
Don't take our word for it.
If you would like to speak directly with any research organizations that specialize in artificial turf science, please reach out to them directly.  It's not Brock who is moving the industry forward in regards to shock pads, and it is the scientific community and educated community leaders who value child and athlete safety.
University of Tennessee – Turfgrass Center
Concussion Legacy Foundation
Sportslabs
Labosport
North Carolina State University – a leading researcher on organic infills
Colorado State University
Boston University
Other leading universities with athlete research centers using shock pads to protect their student-athletes:
Harvard
Stanford
Dartmouth
University of North Carolina
Colorado University – Boulder
University of Nevada – Las Vegas
Northwestern University
University of California – Los Angeles
Cornell
Louisiana State University
University of San Francisco
Mizzou
and many more…