The Brett Favre produced film, "Shocked: The Hidden Factor in the Sports Concussion Crisis," sheds light on how hard artificial turf fields become when not maintained or built without shock pads. The concept grew from Brett Favre's discussions with Brock USA CEO, Dan Sawyer, and developed into a comprehensive documentary short film.
Last week three-time NFL MVP, NFL Champion, and Hall of Famer, Brett Favre, premiered his documentary, "Shocked: The Hidden Factor in the Sports Concussion Crisis" on the digital streaming platform, Stadium, with help from the Concussion Legacy Foundation and Brock USA. The film focuses on how artificial turf field design, maintenance, and testing affects safety, while shedding light on how turf-related injuries have a prolonged effect on athletes lives.
The idea for "Shocked" began in March of 2017, when Brett Favre was invited to sit on a panel discussing concussions in sports with Dr. Jake VanLandingham, Founder and President of Prevacus, Inc., a drug development company for concussion treatment which Favre is invested; Lance Briggs, former NFL linebacker who is taking steps to stave off the symptoms of Chronic Traumatic Encephalopathy (CTE); Dr. James Kelly, MD, who is studying concussions in the military; and Dan Sawyer, CEO of Brock USA – the leading manufacturer of shock pad technology for artificial turf fields in America.
"Brett and I got to talking about the field and how important it is to player safety," said Sawyer. "Since the final play of his career ended with him being knocked out from his head hitting artificial turf, the idea that the field is a piece of safety equipment really resonated with him and he wanted to help spread the word that these fields could be made safer."
The production company KMGLife, Inc. took on the production and developed the documentary. Brock helped line up interviews with leading experts in turf science from the University of Tennessee and help connect the filmmakers to the Concussion Legacy Foundation. The film was later distributed by the Online 24×7 streaming sports network, Stadium.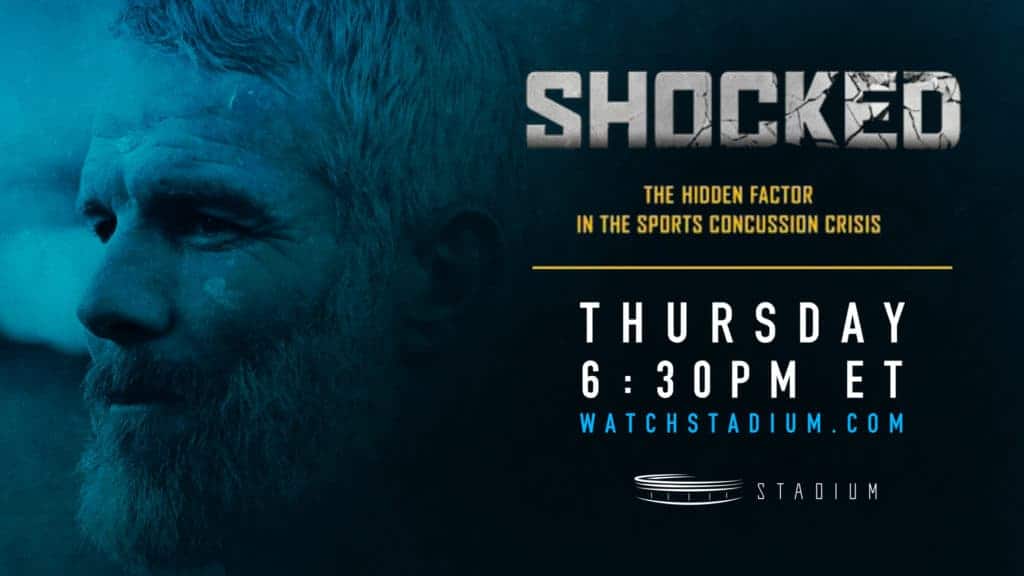 Although Favre does not have a financial stake in the proliferation of shock pad technology, his namesake has helped garner national attention to the issue. Favre believes that "it's too late to debate whether or not concussions are happening. They are. We need to take steps on both sides – prevention and treatment of concussions. Whether it's shock pads to make fields safer, improving helmet technology, or a nasal spray treatment, we need to do all we can do."
"Making artificial turf fields safer for athletes is the mission we at Brock strive towards. It's the difference between an athlete or child suffering an impact of 200 G's, which is catastrophic and can result in a cracked skull, or 80-100 G's which still may result in an injury, but they will walk away. I believe this film will help parents, coaches, school administrators and sports fans in general understand how important the playing surface is to every athlete; not just football, but soccer, lacrosse, rugby – every turf athlete is affected by the safety of these artificial turf fields," Sawyer said.